Videographer / Video Editor - (Singapore)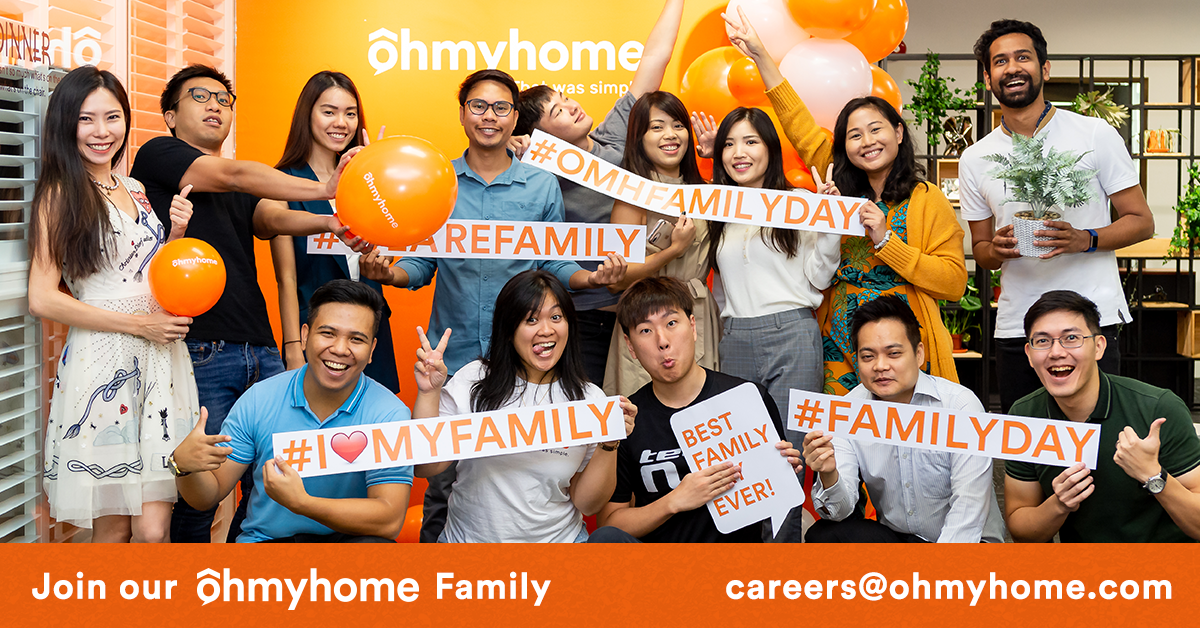 Talented in Videography and Video Editing?

If yes, we are inviting you to join us!
Job Summary:
Storytelling through videos, and motion graphics, photos, using independent judgment and creativity.
Management of end-to-end processes from filming, online and offline edits, color grading, sound mixing, broadcast.
Able to work well in a fast-paced environment, under pressure & takes initiative to add creative value to the projects given
Videos will have a strong focus on property & interior design among others
Supports offline and online campaigns of the marketing team through multimedia designs.
Job Responsibilities:
Proficiency in all relevant digital software.
Produce storyboards, scripts, videos, photos, and other media necessary to bring our brand to life.
Compose a video/photo that is both verbally and visually compelling.
Collaborate with design teams from business development presentations through strategy, design, and delivery.
Able to film in different locations and willing to work on weekends.
Designs sets up, and operates production equipment, including audio and lighting equipment, for field and studio productions.
Be able to multitask, working on several projects at once, often with tight deadlines and with careful attention to detail.
Grow, and contribute in a creative, collaborative environment.
Keep up to date on creative trends and current events.
What's on Offer:
Great opportunity to be a part of Singapore's First One-stop Property Solution and First Cross-border Housing Transaction
Autonomy in the role and potential to lead our fast-growing team of artists
Experience in the competitive world of high-tech start-ups
Attractive compensation and benefits
Working with dedicated, brilliant and goal-oriented colleagues in a warm and friendly environment
Job Description:
Bachelors or higher degree in Multimedia Design, Visual Communication, Graphic Design, or similar preferred.
2-3 years of Videography and Video Editing experience.
Experience in Property and Interior design industry is an advantage.
Proficient in Adobe Creative Suite (Premiere Pro, After Effects, Lightroom, Illustrator, and Photoshop).
Excellent analytical, conceptual skills and the ability to articulate stories to internal teams.
Strong interpersonal, communication skills, and the ability to work well with the team.
Solid expertise and credentials in designing complex video editing and motion graphics.
Experience in effectively managing time and schedules.
Proven ability to work as a member of an integrated team and independently in an open office environment.
Strong interest in videography, photography, and post-production skills.
Good references and personal portfolio that contains a strong and varied design approach, as well as specific examples of video projects, motion graphics, and fully realized and produced photos.
Fast and efficient with a positive attitude.
Other information:
Salary: SGD 3,000 - SGD 4,000

Working days: Monday to Friday

Working hours: 9am - 6pm

Job Type: Full-time
About Ohmyhome:
As Singapore's first one-stop property solution, Ohmyhome utilises a game-changing 'best of both worlds' hybrid service model of DIY platform and agent service to simplify housing transactions for buying, selling, and renting. Our all-in-one platform leverages advanced technology capabilities and our team's dedication to ensure a seamless customer experience.
With a focus on revolutionising the property industry, we have developed the perfect pairing of data and technology to serve and satisfy clients, successfully becoming the most efficient sales team in Singapore. We launched in Malaysia and the Philippines and have become the first cross-border one-stop property solution in both countries.